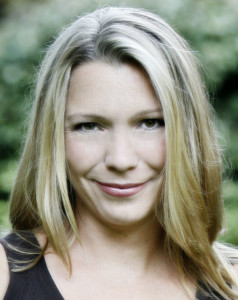 Stefanie has been traveling for as long as she can remember. She was born in the United States, raised in Germany, and educated in school systems on both sides of the Atlantic. With an American father and German mother, she is hard-pressed to say where she feels more at home – and no, she can't tell you which country she likes better! Just to totally confuse the issue, she decided to major in French while attending a stateside college, and added yet another favorite country to her list when she studied in Paris for one year. Her minor was in Communications and you can guess which subject she uses most regularly.
Upon graduating Phi Beta Kappa from Allegheny College in Pennsylvania, Stefanie returned to Germany and spent four years working in public relations, mostly for the German office of Fleishman-Hillard International. Here she developed and implemented PR programs for clients in the tourism, technology, food and beverage, and healthcare fields. She honed her communication skills while writing news releases, acting as liaison between the client and the media, and organizing press conferences and media trips.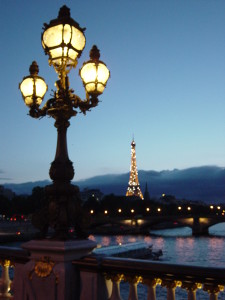 While she loved her day job in Frankfurt, the allure of Paris and her excitement at sharing it with others led Stefanie to her first foray into public speaking. On weekends she began conducting tours to Paris for American military living overseas, an experience that inspired a love of teaching and travel. Soon it would lead her to leave the corporate world and cross the Atlantic to begin her biggest adventure.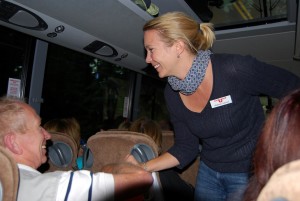 Over the next years Stefanie worked as a tour director for Americantours International, introducing groups of foreign visitors to the United States on cross-country bus tours of up to three weeks. She led tours in both English and German, presenting information on history, geography, geology, cities, national parks, culture, and so much more. In the twelve or more hours that she interacted daily with her groups, she not only educated and entertained, but was also responsible for almost every detail of making their trips a success. Communication and presentation skills, leadership, planning, resourcefulness, problem solving, crisis management, strategic thinking, and multi-tasking were required daily.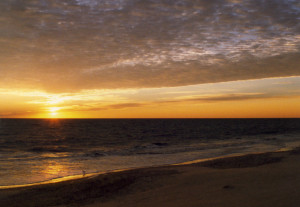 After four years of living out of suitcases, Stefanie decided to settle down in beautiful Virginia Beach, Virginia. While family, friends, exercise, great weather, and the beach nourished her soul, two years of office work left her restless again. That's when she discovered contract training… or did it discover her? After all, what are the odds someone in the U.S. would be looking for "German-speaking contract trainers"? Suddenly all the speaking, sharing, showing, traveling, educating, entertaining, and dealing with a great variety of people came together in her work for an international seminar company. Stefanie hit the road and was soon averaging 120 days per year. Her first seminars were in Germany, but eventually all the work centered in English-speaking countries. Her topics included time management, communications, creativity, assertiveness, conflict management, and support staff skills, delivered in both public and on-site formats. Every day brought new cities, audiences, challenges, and insights. Just the way she likes it!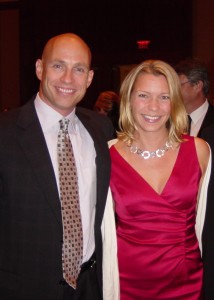 Stefanie incorporated in 2007 and now runs her own training and speaking business. She still contracts to training organizations, while also delivering presentations for her own clients on personal and professional development topics. Her services range from half- and full-day workshops to breakouts, keynotes, webinars, and coaching. Now that she is master of her own schedule, she can't resist hopping into the front seat of a tour bus several times a year to grab the microphone and lead groups of Germans through the highlights of the East- and West Coast. American Ring Travel affords her the opportunity to do so.
Stefanie still resides in Virginia Beach after 17 years, and is fortunate to have found a husband who not only puts up with her love of travel, but embraces it and encourages her to keep doing all the things she loves. Beyond travel and training these include, running, biking, swimming, photography, and spending lots time with family and friends on both sides of the Atlantic.
Stefanie is a member of the National Speakers Association and the Association for Talent Development (formerly ASTD).