The A+ Administrative Assistant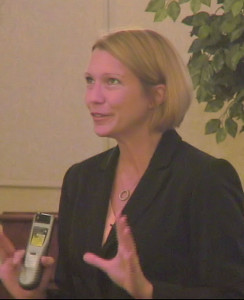 How can your administrative assistants support you effectively if you aren't supporting them with opportunities to grow and improve? Administrative professionals are a valuable and integral part of any successful team. This workshop provides them with just the right blend of communication and time management skills, combining the best and most appropriate elements of the other two programs and gearing them specifically to the needs of their position. The goal is to improve their ability to deal with people and priorities while increasing their confidence in themselves, their ideas, their teams, and their ability to make a difference.
The full six-part workshop has the following course objectives:
Enhance self- and interpersonal awareness
Increase productivity and workflow
Promote proactive- and independent thinking
Encourage clear and effective communication
Improve teamwork
Reduce stress levels
For further information or a complete outline of this course, please contact Stefanie.
Administrative Assistant topic testimonials:
"I have worked as an administrative assistant for over 30 years and learned so much today. The information was insightful, practical, and I will begin to use it immediately!"
– Loretta Z., Vice Chairman/Assistant CEO, Newport News, VA
"Stefanie was energetic, upbeat, enthusiastic and funny! There were no wasted minutes in her presentation. Her rapport with the class was excellent and she had a good balance of vulnerability and confidence."
– Sarah M., Legal Assistant, Tallahassee, FL
"I laughed, I learned, and I left feeling more empowered to make a difference in my place of employment. Thank you."
– Dawn S., Executive Assistant, Greensboro, NC
"Stefanie is an awesome facilitator. She is very knowledgeable on the subject matter and maintains the attention of her audience. She forces you to look at yourself and laugh at faults, yet realize the need for change. I am looking forward to the application of these very useful tools."
– Alicia L., Secretary, FBI, Jackson, MI